Covid-19
Doing Our Part to Fight COVID-19
We're working to keep as many people safe and healthy as possible through an array of complementary public health interventions. By getting ahead of the problem, we can flatten the curve together.
Take off

for your destination safely.

Book a COVID-19 clearance test to travel safely in the United States. Available in Seattle, Bellevue, Portland, San Diego, San Jose and Los Angeles currently.

Learn More

$135-$170 / person

Pricing at locations varies. Insurance not accepted.
Smart, hassle-free clinics near you
Diagnostic and antibody testing allows us to break down barriers to access that previously existed due to limited testing supplies. If you are concerned about your health during this time, simply book an appointment through the Carbon Health app by selecting "COVID-19 Concerns".
Diagnostic Testing
Antibody Testing
Post Visit Follow-Ups
COVID Ready means business as usual
Carbon Health's COVID Ready Program was designed to enable essential employers to train their employees about infection risk during the pandemic, and monitor the risk and exposure of their own employees.
Taking COVID-19 testing on the road
Carbon Health, in partnership with Studio Dental, is taking its mobile COVID-19 testing clinic to stops throughout the Bay Area and beyond. Our diagnostic test is quick, easy, and effective. Patients can book an appointment online, visit the mobile clinic (without waiting in line), get tested, and learn their results within 3-5 days.
Take the COVID-19 Assessment Test online
We're here to give you the care you need during this pandemic. We provide free COVID-19 assessments through our app as well as virtual telemedicine to discuss your symptoms.
Turning to those who can make change
The Carbon Health team has been working closely with local officials and healthcare departments to find solutions to curb the spread of the virus in local communities and around the country.
Data at your fingertips
We've teamed up with Braid Health to launch the first-ever, live, open-source database of COVID-19 imaging and clinical data. By sharing this data we hope that we can 1) accelerate information sharing among frontline healthcare providers and 2) facilitate studies on COVID-19 signs, symptoms, stages, and care plans.
In-Home Tests Now Available
Test for COVID-19 safely from your own home when you order the Carbon Health testing kit. Receive it in two business days.
Saliva-based test for active infection

Ships FedEx Overnight both ways

Clinician follow up if positive
Results expected within 72 hours of shipping to the lab.
Newsletter
Receive daily medically fact-checked news & research about Coronavirus COVID-19
Coronavirus Statistics in California
Covid-19 stats as of
What is Coronavirus?
The CDC is responding to an outbreak of respiratory disease caused by a novel (new) coronavirus that was first detected in China and which has now been detected in more than 100 locations internationally, including in the United States. The virus has been named "SARS-CoV-2" and the disease it causes has been named "coronavirus disease 2019" (abbreviated "COVID-19").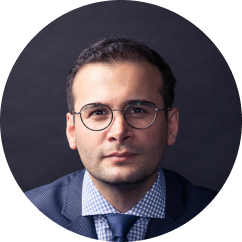 A note from our founder
Eren Bali
Our Approach to Using Clinical Protocols and Technology to Combat Coronavirus Concerns in California
FREQUENTLY ASKED QUESTIONS
How can we help you?
How much does the COVID-19 or Serology (Antibody) Test cost me?
What are the symptoms of COVID-19?
Do you do onsite testing for COVID-19?
Can I make an appointment to get tested for COVID-19?
How long does it take for the results to come in?
What happens if I test positive for the coronavirus?
What are you doing to ensure your other unaffected patients are protected?
How does the Coronavirus Assessment Tool work?
What happens if I meet the CDC criteria?
What happens when I only partially meet the CDC criteria?
What is the Daily Symptom Tracker?
What happens if the CDC updates its criteria? Will Carbon Health know and how quickly can you update your service?
Will Carbon Health charge me for this Coronavirus Assessment Tool? Will Carbon Health charge me if I go into their clinics or engage in a video visit?
Who are the people I will be speaking to through the virtual service?
How does Carbon Health benefit from providing the Coronavirus Assessment Tool for free? Is Carbon Health trying to acquire new patients?
Is Carbon Health partnering with external parties for its development? Are you working with the CDC, WHO or any other official entities?
Who can use the Coronavirus Assessment Tool?
Do I need to create an account to use the free Daily Symptom Tracker?
What kind of personal information do I need to submit?
Is the Carbon Health app secure?
Who is eligible for serological antibody testing?
How can I get an antibody test?
How long does it take to get serological antibody results back?
If I test positive for the antibody test, is it safe to go back to work without a mask or safety protocols?
What does a negative antibody result indicate?
Why is Carbon Health offering the antibody test?
What does it mean for me if I test positive with the antibody test?
Do I need to retake the antibody test every few weeks to continue to confirm immunity?
If I test positive for this test, will Carbon Health be selling my information for antibody research purposes?
What is the false-negative rate for the antibody test?