Covid-19
Doing Our Part to Fight COVID-19
We're working to keep as many people safe and healthy as possible through an array of complementary public health interventions. By getting ahead of the problem, we can flatten the curve together.
Take off

for your destination safely.

Book a COVID-19 clearance test to travel safely. Schedule your test today.

Learn More

$135 - $165 / person

Pricing at locations varies. Insurance not accepted.
Smart, hassle-free clinics near you
Diagnostic and antibody testing allows us to break down barriers to access that previously existed due to limited testing supplies. If you are concerned about your health during this time, simply book an appointment through the Carbon Health app by selecting "COVID-19 Concerns".
Diagnostic Testing
Antibody Testing
Post Visit Follow-Ups
COVID Ready means business as usual
Carbon Health's COVID Ready Program was designed to enable essential employers to train their employees about infection risk during the pandemic, and monitor the risk and exposure of their own employees.
Taking COVID-19 testing on the road
Carbon Health, in partnership with Studio Dental, is taking its mobile COVID-19 testing clinic to stops throughout the Bay Area and beyond. Our diagnostic test is quick, easy, and effective. Patients can book an appointment online, visit the mobile clinic (without waiting in line), get tested, and learn their results within 3-5 days.
Take the COVID-19 Assessment Test online
We're here to give you the care you need during this pandemic. We provide free COVID-19 assessments through our app as well as virtual telemedicine to discuss your symptoms.
Turning to those who can make change
The Carbon Health team has been working closely with local officials and healthcare departments to find solutions to curb the spread of the virus in local communities and around the country.
Data at your fingertips
We've teamed up with Braid Health to launch the first-ever, live, open-source database of COVID-19 imaging and clinical data. By sharing this data we hope that we can 1) accelerate information sharing among frontline healthcare providers and 2) facilitate studies on COVID-19 signs, symptoms, stages, and care plans.
In-Home Tests Now Available
Test for COVID-19 safely from your own home when you order the Carbon Health testing kit. Receive it in two business days.
Saliva-based test for active infection

Ships FedEx Overnight both ways

Clinician follow up if positive
Results expected within 72 hours of shipping to the lab.
Newsletter
Receive daily medically fact-checked news & research about Coronavirus COVID-19
Coronavirus Statistics in California
Covid-19 stats as of
What is Coronavirus?
The CDC is responding to an outbreak of respiratory disease caused by a novel (new) coronavirus that was first detected in China and which has now been detected in more than 100 locations internationally, including in the United States. The virus has been named "SARS-CoV-2" and the disease it causes has been named "coronavirus disease 2019" (abbreviated "COVID-19").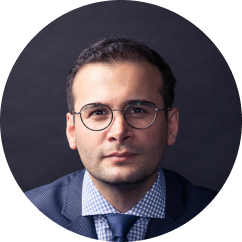 A note from our founder
Eren Bali
Our Approach to Using Clinical Protocols and Technology to Combat Coronavirus Concerns in California
FREQUENTLY ASKED QUESTIONS
How can we help you?
How much does the COVID-19 or Serology (Antibody) Test cost me?
The following information is for COVID-19 testing only and does not apply to a regular visit to a Carbon Health clinic or any non-coronavirus related visits.

If you have insurance in-network with Carbon Health your insurance plan must cover diagnostic COVID-19 testing without patient cost sharing whether you are asymptomatic or symptomatic and/or do not have a confirmed exposure.

If you have insurance that is not contracted with Carbon Health your insurance plan must process claims as in-network to cover diagnostic COVID-19 testing without patient cost sharing whether you are asymptomatic or symptomatic and do not have a confirmed exposure.

If you are not insured, there is no cost to you as the patient. As part of the Families First and CARES Act, you will have to fill out a short form at the clinic or mobile site at the time of your COVID-19 testing appointment.

Travel Clearance Testing has a guaranteed turnaround time and convenience fee. Insurance plans are not required to cover COVID testing for community surveillance. Because plans are not required to cover those types of tests, we do ask that you pay upfront to ensure that we do receive payment for such services. You are welcome to submit a receipt to your insurance plan to see if they do cover this type of testing and will reimburse you.
What are the symptoms of COVID-19?
Fever, cough and shortness of breath
Do you do onsite testing for COVID-19?
Yes. If the provider believes the COVID-19 test is appropriate for you after your free virtual screening using the Coronavirus Assessment Tool, we will perform a physical evaluation, conduct the collection onsite, and send the specimen to either Quest or Labcorp depending on your insurance.
Can I make an appointment to get tested for COVID-19?
Absolutely. For your safety and the safety of our staff and patients, we would like you to first consult with one of our virtual providers using the Coronavirus Assessment Tool. You can complete the visit from the comfort of your home. Please note: The care provider will determine if you are a candidate for COVID-19 testing.
How long does it take for the results to come in?
COVID-19 diagnostic test results typically take five to seven days to process, under normal conditions. COVID-19 antibody (serology) test results typically take about three to four days.
What happens if I test positive for the coronavirus?
Our clinical staff will walk you through the next steps. Depending on your symptoms, you might be advised to go to the emergency room or self-quarantine at home. We will check in with you daily to monitor your progress.
What are you doing to ensure your other unaffected patients are protected?
We are closely aligning ourselves with the guidelines set forth by the Centers for Disease Control and Prevention (CDC) and local public health departments. All patients who have a cold, flu, cough or similar symptoms must wear masks inside the clinic. Our staff are wearing the proper protective equipment and are thoroughly sanitizing rooms as per protocol.
How does the Coronavirus Assessment Tool work?
The Carbon Coronavirus Assessment Tool leverages Carbon Health's technology to systematically assess patients using the latest CDC criteria. Patients answer a series of relevant health questions to determine their risk of COVID-19. If the patient is identified as needing additional screening, they will receive a follow-up in the app with the next steps.
What happens if I meet the CDC criteria?
Our clinical team will follow up with you via a video visit or phone call to confirm your symptoms and coordinate further assessment based on local public health department guidelines. They will also schedule a COVID-19 testing if appropriate.
What happens when I only partially meet the CDC criteria?
Individuals who only partially meet the CDC criteria will be provided the most up-to-date CDC recommendations for their combination of attributes and will be added to the Daily Symptom Tracker to monitor their symptoms.
What is the Daily Symptom Tracker?
It can take up to 5 days before you show any symptoms of COVID-19, so sometimes a single snapshot is not sufficient to track this virus. Depending on the results of your assessment, we may need daily check-ins to see how your symptoms are evolving to better understand when and if we need to trigger a higher level of care. The Daily Symptom Tracker sends out a daily message in the app - checking your symptoms and identifying other personal risk factors. It then processes that information against the latest CDC guidelines to help patients identify their individual risks.
What happens if the CDC updates its criteria? Will Carbon Health know and how quickly can you update your service?
The Carbon Health team meets multiple times a day to ensure we are always in alignment with the CDC criteria.
Will Carbon Health charge me for this Coronavirus Assessment Tool? Will Carbon Health charge me if I go into their clinics or engage in a video visit?
The Carbon Health app is free to download and the Coronavirus Assessment Tool and Daily Symptom Tracker are free to use. If the patient is identified as needing additional screening, we recommend they contact their provider of choice. They will also have the option to book an appointment with a Carbon Health provider at one of our clinics or virtually.
Who are the people I will be speaking to through the virtual service?
A highly qualified team of Medical Directors (MD), Physicians Assistants (PA), and Nurse Practitioners (NP).
How does Carbon Health benefit from providing the Coronavirus Assessment Tool for free? Is Carbon Health trying to acquire new patients?
Carbon Health's mission is to make high-quality healthcare accessible to all and our teams are constantly working to provide the best possible care for our patients. As a tech-enabled healthcare provider, we are in a unique place to quickly adjust to the ever-evolving needs of our communities, patients and providers. Given the current widespread concern for COVID-19 in our communities, we believe this Coronavirus Assessment Tool can be a useful resource for our patients to access care from the safety and comfort of their homes. The Coronavirus Assessment Tool, Daily Symptom Tracker, and our virtual care support staff, help our front line clinic teams manage the influx of patients while ensuring their safety by providing adequate time to prepare appropriately for patients coming in for further assessment and testing
Is Carbon Health partnering with external parties for its development? Are you working with the CDC, WHO or any other official entities?
Carbon Health is following CDC guidelines as well as the local public health department where applicable.
Who can use the Coronavirus Assessment Tool?
People who are physically located in the state of California.
Do I need to create an account to use the free Daily Symptom Tracker?
What kind of personal information do I need to submit?
You will need to provide the following information before proceeding with the Coronavirus Assessment Tool: Name, Gender, Birthday, Email Address, Telephone Number, Account password, Govt issued ID.
Is the Carbon Health app secure?
The Carbon Health apps make use of the latest developments in security architectures for both the Apple and Android platforms. The Carbon Health application is made available through the official Apple and Google Play stores. These steps ensure that the application is safely and securely installed and never tampered with.
Who is eligible for serological antibody testing?
Anyone who needs to know whether they have ever been infected are appropriate candidates for testing. Ultimately, testing is determined by your clinician.
How can I get an antibody test?
To get tested, schedule an appointment at a Carbon Health clinic for an assessment using the COVID-19 Concerns appointment reason.
How long does it take to get serological antibody results back?
Results may take 3 to 4 days to process. However, this will vary based on the volume of tests received by the labs. Once the results are in, you will receive a call or a message from one of our providers with next steps.
If I test positive for the antibody test, is it safe to go back to work without a mask or safety protocols?
Based on current evidence, it is unclear whether the presence of SARS-CoV2 virus (COVID) antibodies results in immunity. Decisions about ongoing monitoring or protocols surrounding activities should be made after discussing with your clinician.
What does a negative antibody result indicate?
A negative serologic test result indicates that you have not developed detectable antibodies at the time of testing. This may be due to having testing performed too early in the course of COVID-19, the absence of exposure to the virus, or the lack of an adequate immune response. A negative test does not completely rule out a past or present infection with SARS-CoV-2 virus and correlation with a diagnostic test may be considered to look for an active infection. A negative result should not be used to influence social distancing, hand hygiene, or use of protective equipment decisions.
Why is Carbon Health offering the antibody test?
The COVID-19 serology test does not diagnose you with an active SARS-CoV-2 virus infection, but it can provide some information about whether a patient has been exposed to the SARS-CoV-2 virus at least 4 days or more ago. Serology testing along with each individual's clinical scenario can provide some information to patients particularly when the test is negative. In certain populations, this information can help them better understand what their exposures have been.
What does it mean for me if I test positive with the antibody test?
A positive serologic test result indicates that you have likely produced an immune response to the SARS-CoV2 virus (COVID) or one of a subset of the other types of coronaviruses (HKU1, NL63, OC43 or 229E). A positive test result does not exclude an active infection and it is not known if the antibody confers clinical immunity. It is very important to keep in mind that this test does not indicate whether you currently have an active infection or whether you are infectious. A PCR test may be recommended to help identify an active infection. Keep in mind that patients can remain infectious for many weeks after they are infected with the virus. A positive test means you may or may not pass the infection along to others. Based on current evidence, it is unclear whether the presence of these antibodies result in immunity. Decisions about ongoing monitoring or return to normal activities should be made after discussing with your clinician.
Do I need to retake the antibody test every few weeks to continue to confirm immunity?
Since the serology test is relevant to potential infections that have occurred 4 or more days after your illness, repeat testing is unnecessary unless you develop a new potential infection. These tests are most accurate when you test negative though suggesting that you have not had exposure to coronavirus.
If I test positive for this test, will Carbon Health be selling my information for antibody research purposes?
No, your healthcare is between you and your care team and is always confidential.
What is the false-negative rate for the antibody test?
Although the exact number is not known, the range that LabCorp and Quest Diagnostics have published depends on the number of days after your infection you are tested. The longer the duration, the fewer false negatives. This can range from 3-15%.