Health Pass


Share your COVID vaccine status with anyone you want.

Currently available to Carbon Health patients only

Learn More
How your Health Pass works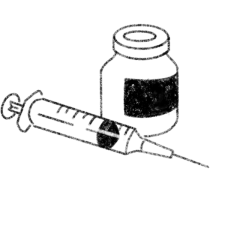 Step 1
Get your vaccination
After you've received your first or second COVID-19 vaccine dose at a Carbon Health–powered site, you'll receive a text message containing a link to your digital Health Pass.
Step 2
Log in to the app
You can access your Health Pass at any time, with Carbon Health's desktop, iOS, or Android app. If you haven't created an account yet, click "Sign Up" and follow on-screen instructions.
Step 3
Access your Health Pass
Your Health Pass displays details for your first and second doses, including dates, vaccine type and lot numbers, vaccine site, and provider information.
FREQUENTLY ASKED QUESTIONS
How can we help you?
Who can use the Health Pass?
What type of data does the Health Pass contain?
Where do I find my Health Pass?
How do I find my Health Pass if I did not provide an email address during sign up, or if I didn't receive a text message after my vaccination?
I received my vaccine at a County of Los Angeles location before Carbon Health took over the site (typically before February 1st, 2021). Can I add my vaccine information to my Health Pass?
Does the Health Pass integrate with other applications?
Can you add my vaccination record to my Health Pass if I did not get vaccinated at a Carbon Health site?
My Health Pass information is missing or wrong. What do I do?